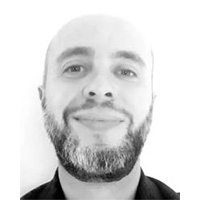 Full Professor
Director of the CERMES (Research Centre on Management, Economics and Local Development)
Link Campus University - Rome
Manlio Del Giudice is Full Professor of Economics and Business Management. In 2021 he was appointed Rector's Delegate for the Erasmus Programme at Link Campus University. He is coordinator of the Research Doctorate Tech for Good, Director of the Master in Smart Public Administration and Director of the CERMES Research Centre.

He was Researcher in Marketing and Business Management at the Università di Milano-Bicocca. He built an International Academic and Scientific career in various universities worldwide (New Zaeland, Europe, Arab Emirates, Russia, China, etc.). He returned in Italy in 2014, upon being appointed Associate Professor. Prof. Del Giudice is widely recognized as a cutting edge scientist in his sector as he contributed to the research programme of many international Universities and Buisness Schools.
In 2018 he was appointed Full Professor (among the 20 youngest professors in Italy).
He holds the position of Editor in Chief of the Journal of Knowledge Management (Class A ANVUR, Impact Factor 2020: 8.182, classified among the first 9 scientific magazines in the World of Management and among the first 3 on Information Science) and key editorial and executive positions in top journals in the management sector (Journal of Intellectual Capital, Journal of Business Research, International Entrepreneurship and Management Journal, Technological Forecasting and Social Change, IEEE Technology on Engineering Management). His academic profile comprises more than 150 peer-reviewed articles, of which more than 80 are rated "Class A" within the framework of the ANVUR ranking system, and 12 international monographies published on Springer, Palgrave Macmillan, Elsevier. His research was published on the most important magazines in the management sector , such as MIS Quarterly (4* Elite), Journal of Product Innovation Management (4*), Journal of Organizational Behavior (4*), Journal of World Business (4*), Long Range Planning (3*), IEEE Transactions on Engineering Management (3*), Journal of Technology Transfer (3*), Journal of Business Research (3*), R&D Management (3*), Technological Forecasting and Social Change (3*), Production, Planning & Control (3*), International Marketing Review (3*). His studies were recognized internationally, as evidenced by his H-index (= 47, on November 2021) and by the more than 60 publications in 3* and 4* magazines over the last few years.
He is often invited at international conferences and workshops (approximately 50 per year). He is one of the most influential scientific profiles in the Data for updated science-wide author databases of standardized citation indicators 2020, research published by Stanford University, where he was ranked 1st among the Italian Full Professors in the field of managerial research in the entire 13B Macrosector. In the recent update of the same research (August 2021) he went from the 37th place to the 21st in the same category, at international level.

He carried out the role of international assessor in various institutions for funded applied research projects. His main fields of research are the following: Knowledge Management, Technology Transfer, Foresight Management, Innovation and Technology Management. In 2021, he was the first Italian researcher ever to be appointed Associate Editor of the prestigious international magazine Journal of Business Research for the section Strategic Management and Organizational Behaviour.
Google Scholar Profile: https://scholar.google.it/citations?user=c_r6C48AAAAJ&hl=it&oi=ao
Stanford Research: https://www.affaritaliani.it/politica/palazzo-potere/link-campus-univerity-del-giudice-tra-i-ricercatori-piu-influenti-al-mondo-721104.html
Updated Stanford Research: https://elsevier.digitalcommonsdata.com/datasets/btchxktzyw/3
---
COURSES - ECONOMICS
Marketing (SECS-P/08)
Bachelor's Degree Course in International Business Management
CFU: 9
ACADEMIC YEAR: 2020/2021
---
Fundamentals of management (SECS-P/08)
Bachelor's Degree Course in International Business Management
CFU: 9
ACADEMIC YEAR: 2020/2021
---
SECS-P/08 - Brand Management (SECS-P/08)
Master's Degree in Business Management
CFU: 9
ACADEMIC YEAR: 2019/2020 -2020/2021

Programme of the course
---
RECEIVING HOURS
The professor is available to receive the students at the end of the lessons. However, the students may request an appointment by email.